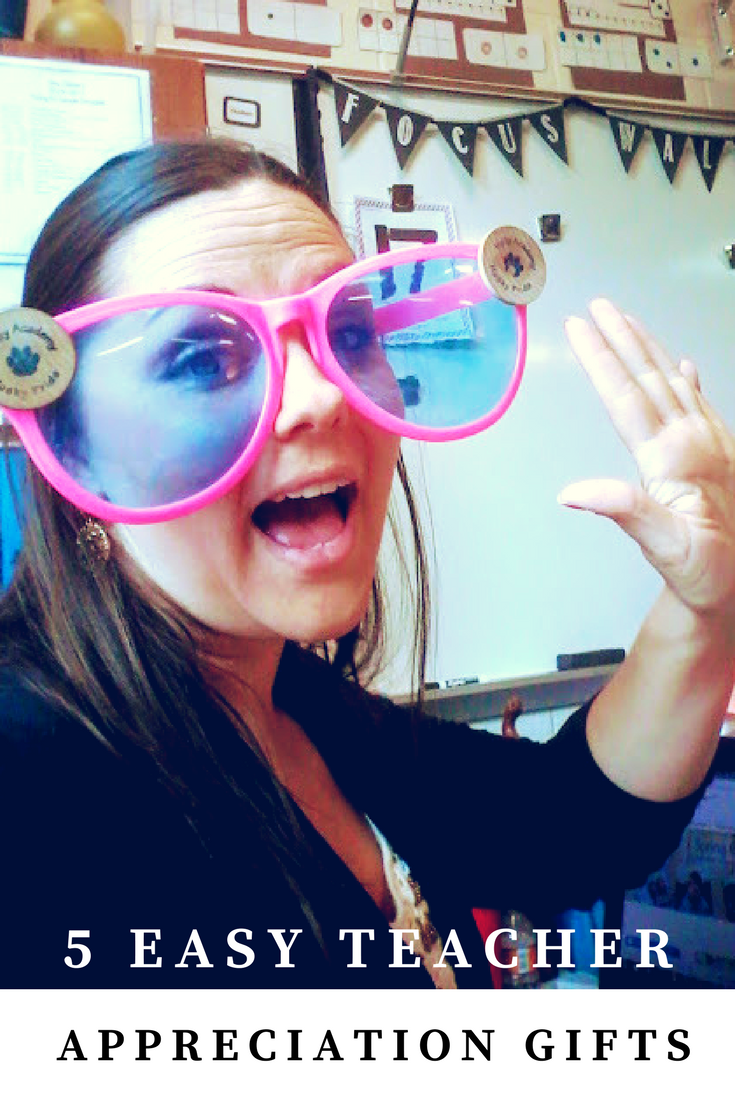 It's teacher appreciation week and teachers everywhere are dreaming of the perfect gift…
Just kidding. We are actually dreaming of using the restroom when our bladder signals the first time and not 3 hours later. We are dreaming that we might actually get reimbursed for the hundreds of dollars we spend each year making our classrooms feel like home and supplementing curriculum with materials that engage beyond outdated textbooks and lectures. Some of us may also be thinking of warm coffee, hot breakfast, and a lunch that lasts longer than 12 minutes.
But hey, teachers can dream right?
So if you are a parent who recognizes that most teachers are really doing the best we can, with what we have, and we are probably pouring more of our heart and soul into your children than we do our own, then here are 5 things you can do for your teachers this week.
Write a Card.
Seriously. I love handmade cards from my students, but a heartfelt expression from a parent means so much. I have a stack of cards I have saved over the years from parents that have written very touching things to me about ways I helped their child or family that I never knew. When I want to change my career to Disney Princess or Shipt Shopper, I read these notes to remind myself that I am doing more than getting children to obtain a certain score on a test for the government to judge my effectiveness and I keep on keepin' on.
Bring a Hot or Cold Drink.
Who cares if your teacher always walks in with a cup of coffee every morning. There is a good chance s/he poured it from the teachers' lounge, so chances are it is something reminiscent of sludge. Whatever (Ahem, Starbucks Grande Mocha with soy, two pumps sweetener, no whip) is in your hot cup is appreciated.

Arrange Lunch.
At my school we eat in the classroom with our students and I spend most of that time passing out milk and hot lunches, and assisting with the opening of a variety of other lunch items. At my old school I got around 27 minutes to use the bathroom and take turns at the microwave to warm up whatever I brought from home. So the idea of a fabulous salad or lunch special from any local eatery that isn't fast food is divine!
Give a Gift Card.
To anywhere. Teachers are broke. One Christmas, the Bank of Kendra was closed after getting my classroom babies gifts, my own child gifts, and shopping for our adopt-a-family (and I don't go crazy in the gift department either) Anyway… I gathered up all of my Target Christmas gift cards from my amazing parents, and paid for my groceries that first week of January. Those gift cards were a total blessing.
Send in Breakfast.
A delicious muffin from a local bakery, hot breakfast sandwich, toasted bagel with a fresh fruit salad…all are better than the clementine we grabbed or the nothing we ate heading out the door.
So I realize these are not adorable, Pinterest printed, cutesy gifts. But they are quick and easy and 100% desired and appreciated by teachers everywhere. In my 15 years of classroom love, I have had some super supportive families who spoil me not only with gifts and treats, but by signing up to donate all.the.things and decorate all.the.doors. I could NOT do my job if not for all of the busy moms, dads, and grandparents that put education as a priority and help in any big or little way they can.
Life is good. Teachers are great! Don't forget to show a little love to the ones loving on your babies 8 hours a day and help them keep the love in their classroom home away from home.
High five for home!