I LOVE staying home. I love not having plans and sleeping in and wearing jammies all day and doing my chores and not rushing dinner and letting Sweet V go at her own pace and, and, and. The list could go on. I am a homebody and I really don't mind it.
But the Gemini in me also LOVES adventure. I love to explore and be spontaneous and seize the day and find the hidden gems and live like today is the last one on earth.
I call it balance.
So without any specific goals are expectations for myself, I simply and silently committed in my heart to making sure summer is filled with both lots of adventures and lots of home time and I wouldn't live in either world too much.
One of my favorite places to explore is Applewood Estate in Flint, Michigan. It is a FREE Genesee County gem, funded for the community by the Ruth Mott Foundation and worth the trip. Here are 5 reasons you need to visit Applewood this summer.
#1-FREE!
I know I already said that, but it is important to this mom to find fun things to do away from home that do not cost a lot of money. So if you factor in that I packed lunch from my own kitchen and used gas in my car, nothing in life is free. But there is no admission fee for visiting the Applewood Estate and what parent doesn't like a fun and budget friendly family excursion.
Ruth Mott believed in community and when she passed away she left her estate to the Ruth Mott Foundation which continues to uphold her vision and mission of keeping the Flint community a safe and thriving place for people to live. The foundation makes this beautiful estate available free to the community in honor of Ruth's values.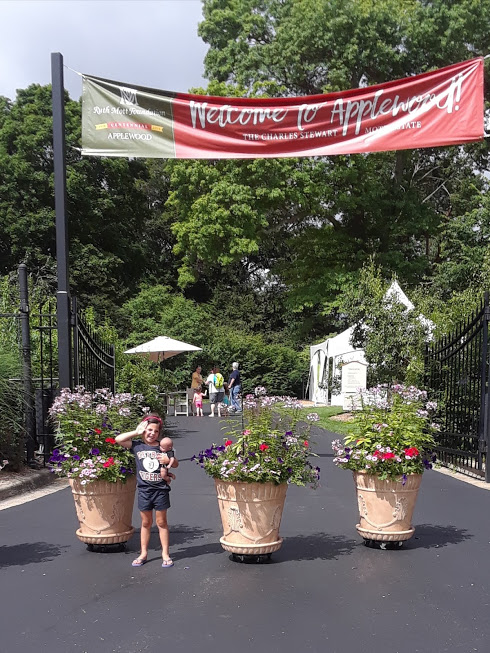 #2-EDUCATIONAL
The first time I went to Applewood Estate, Sweet V had just turned 2 and it was for the Firefly Walk. We toured the grounds and learned about honey, apples, and the animals that lived and worked at the estate years ago.
On some of the other themed evenings, there are different stations set up to tell about healthy eating, growing your own food, music, Flint Youth Theatre, and other local clubs and organizations in the Flint area.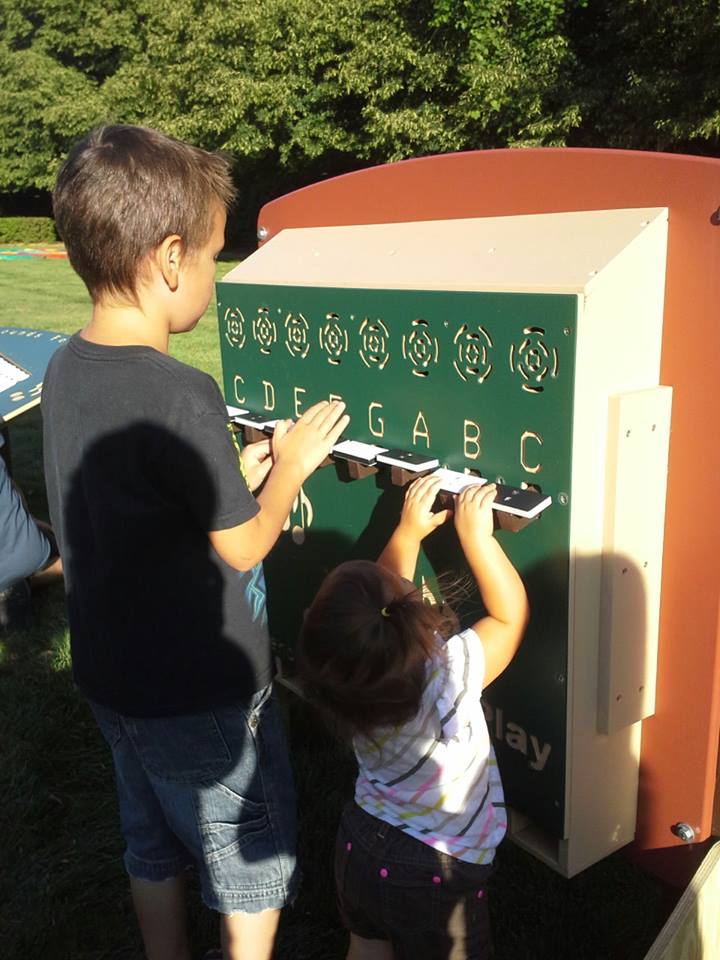 The visitors' kiosk has information about the history of the estate and the Ruth Mott Foundation. It often has snacks to munch on too. We like to bring a lunch and hang out for story time and get a free book to add to our home library.
#3-NATURAL
I like to go to places where V can be outside and explore. She can so quickly get caught up in screen addiction that I am happy to find activities to pull her away. Not to mention, we are cooped up for a long winter in Michigan, so I like making the most of the good weather. Applewood is one of those places we can unwind.
The grounds are immaculate, the gardens are gorgeous and the grass is so soft that I don't mind going barefoot. <—- My preferred state of being. V can run around the wide open spaces and explore the gardens. There are fountains, shade trees, an orchard, and just a beauty that is inviting you to breathe in the moment. Kids love rolling down the hills and hula hooping on the game lawn.
I will warn you, if your kids need 24/7 entertainment, they might say they are bored for a hot minute because this isn't a bounce house/theme park. But with a little bit of encouragement and maybe a firm " we aren't leaving yet, so let's make the most of this moment," your child will change their mindset from entertain me to I'll find a way to enjoy myself. It's good to push kids out of their comfort zones and help them connect to nature. Without getting all teachery and quoting science, there is a lot of brain research out there regarding the benefits of all of us getting into green spaces more to develop the right brain. So why not start at Applewood?
#4 -A WALK BACK IN TIME
When you step onto the estate you are truly stepping back in time. The house and barns are the same as they were in 1916 when it was built. You can reserve your spot for guided tours of the first floor of the home as well as the gardens. I have not participated in a tour because well…#momlife and until V gets a tad older, I won't force her to listen to a historical tour. But the history buff in me has it on the to do list when I have a kid free, coordinated moment. Until then, I will continue to point out to my girl the way life used to be before iPads through the windows of the beautiful home and down at the barn.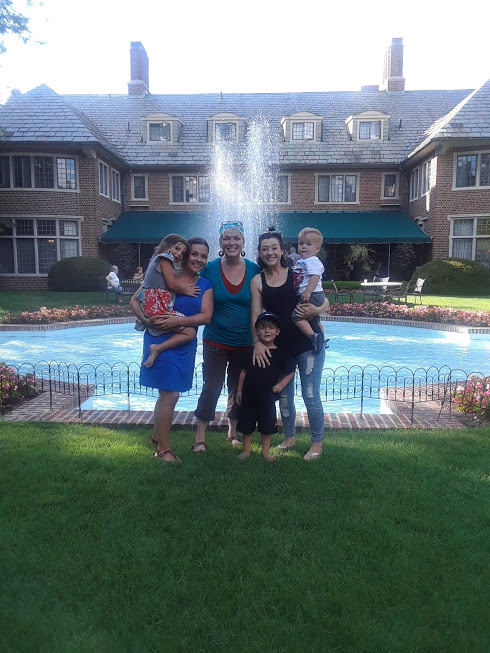 #5-THE FROG
Hands down this is our favorite part of Applewood. V loves taking her turn to climb to the top of the frog and jump down. I don't think there is anything else to say.
There is always something going on at Applewood! Check out the events calendar for events already scheduled for the summer and keep checking back for others.
Make sure you put this Genesee County Gem on your list of places to get out to between May and October. You will not be disappointed.
Michigan is great and a stop at Applewood in Flint is even better! Keep making Michigan and your own house a love-filled home.
High five for home!
Why do you love going to Applewood? Let us know in the comments or on the High Five For Home Facebook page.