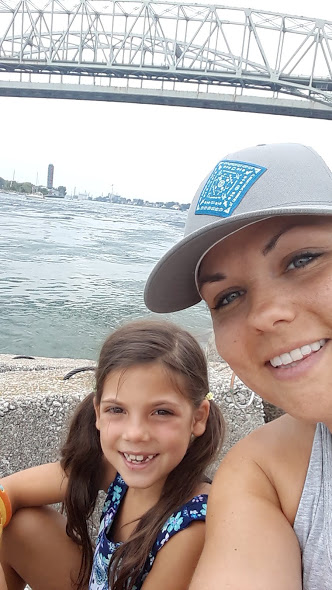 When I started my blog, I did so in a time of transition as God called me to focus in my passions. I have a tendency to be Type A in situations. Fiery . Passionate. Perfectionist. Driven. Competitive. This is a skill set that defined me as a leader and helped me reach many goals in life.
There is also a different skill set ingrained within me. Compassionate. Champion for the underdog. Inspired by everything. Sensitive. Empathetic. Heart-on-my-sleeve. See the best in everyone.
When you mix the two sets together, you can imagine what a hot mess of a person I can be.
Either skill set in and of itself is an extremely stressful state of being.
God has been working on my spirit, teaching me through the trials of life how and when to utilize these sets and most importantly how to have peace and faith within to live my best life now.
If you know me or follow my blog at all, you know that in the last year and a half, I have dealt with a lot of loss. My grandpa to sickness. My brother to suicide. My marriage to divorce. I sold a house and sublet a tiny apartment for just a few months before the school year ended.
I was all over the map in my head and heart and as hard as I prayed, I couldn't tell what my next step was in life.
So when you don't know what to do you go home.
Home. It means so many different things.
Our world.
Our country.
Our region.
Our state. High five!
Our city.
Our hometown where we grew up.
Our house.
Our childhood home.
To find out my next step, I had to go all the way home.
So I have been spending the summer in my hometown in my actual childhood home. My mom and dad are here. My younger sister, her husband, and her two boys live in this actual house too. Then Sweet V and I are here. My brother and his family are in the next town over. Old high school friends are spread around as well. It is familiar and safe and beautiful and exactly what the doctor ordered.
The comfort of home has opened my eyes to good and bad habits I have kept with me since childhood. It has healed some teenage hurt. It has inspired me for a future.
After all the trauma life has dealt my way these past months, I thought the only solution was home. Coming home helped me realize that I am stronger than I thought and home is always in my heart. I am well on my way to being the woman God wants me to be and turning my trauma into triumph.
When life gets tricky, take a trip home.
Be reminded of who you are at your core, how far you have come, and the strength you have to keep journeying forward so you can continue making your house a love filled home.
High five for home.