What's a mommy to do when it's time for holiday traditions and you are sharing your daughter with a person who loves her equally? Well, you simply unite with your former spouse and enjoy a tradition together and coparent during the holiday.
Divorce is tricky. Navigating pain from a past and a new, healthy future, while at the same time trying to hold tight to the parenting values you have is hard.
If you want to give your child the same chance at a positive, healthy life as s/he had when you and your spouse vowed to love and cherish each other, it means humbling yourself.
It also means going against the grain when it comes to post divorce parenting.
It means you don't argue about money. You don't argue about holidays. You don't argue about about time.
You strive to give your child an equal amount of time with both parents and spend the important moments together. You humble yourself and let go of selfishness for the sake of your child.
So this weekend, I brought 3 pumpkins to my Sweet V's other home. I played Halloween Radio on Pandora and we sat together carving pumpkins, singing, and laughing.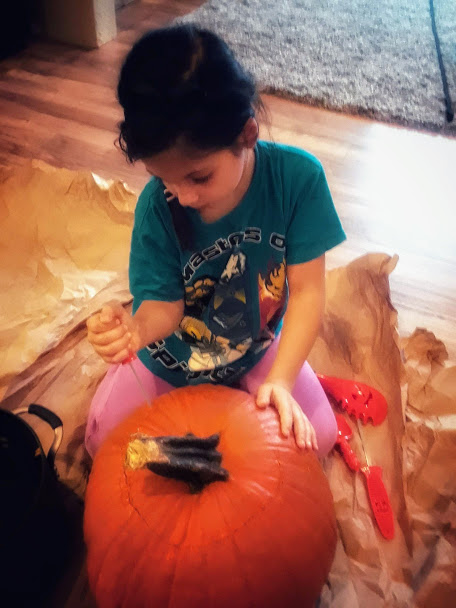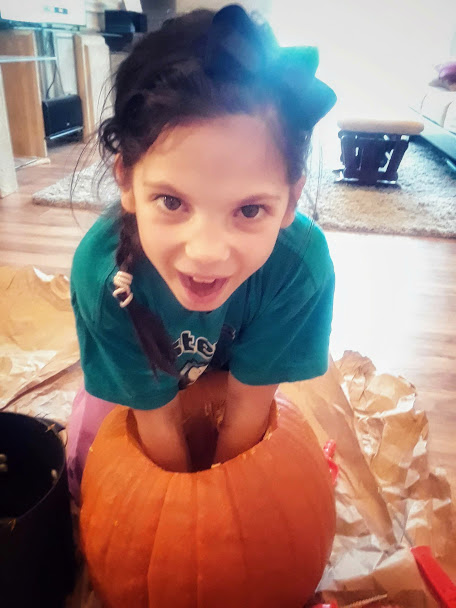 I helped clean up and helped my girl pick out her clothes for spirit week at school. She talked her daddy into a round of Lego Super Heroes video game time and I hugged and kissed her goodbye.
She was happy, content, confident, and didn't have to miss a parent that she loved while making a holiday memory.
This Wednesday, we will both take her Trick-or-Treating even though Wednesday nights are her night with me because having her parents parenting together is how she is going to live her best life in spite of living a life it two homes.
Sure, we should have worked things out to be united under one roof until death do us part. I wanted that for us. But that is not how life goes sometimes. And since we are here at this moment, it is best that we learn to bring love into both of our Sweet V's homes.
Keep making your house a love filled home. And if your child has two homes, help bring love to both of them.
High five for home!