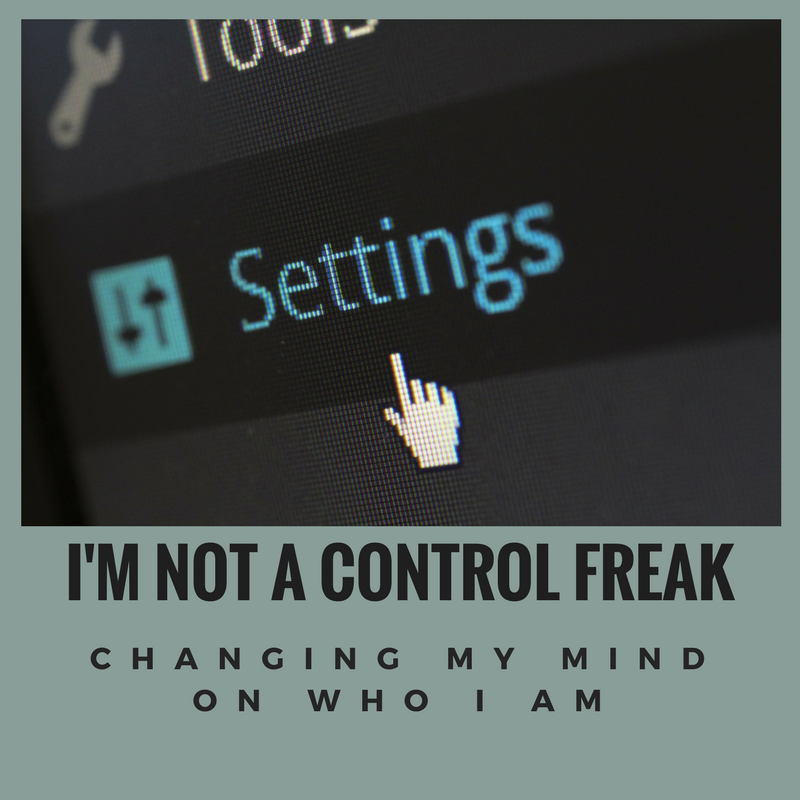 Seth Godin wrote a snippet about who we are seeking to become. He stated that if we practice the banjo 5 minutes a day, every day, we will improve. He compared it to complaining and other negative daily behaviors we practice and the people and attitudes that seep into our lives bit by bit.
What we practice we become.
Do I like my daily practice? Is it helping me become a better version of myself? What are the people like who I surround myself with? What am I practicing?
I've perseverated far too long on what other people have said about me. People who are close to me who I love and who love me have told me since I was young that I seek control in situations and called me a control freak. I quite liked the person I was/am, but that comment always seemed negative to me. I know where that behavior in me stems from in my childhood. But I would venture to say the desire of control is currently and always has been less about control and much more about security. The plan. The goal. The tasks that are checked off.
They all provide a protective bubble that keeps the spin out of control at bay.
I take control because no one else around me does and the chaos of circumstances, situations, moments, life creates anxiety without some sort of organized structure. The negative mantra of "control freak" and "anxious" often becomes my daily practice. And guess what? It is the person I become in many moments.
But recently, a dear friend said to me as I was practicing my negative mantra out loud, "You've got it all wrong. You are not a control freak. You like a plan. You want to know that things are taken care of. You have initiative and motivation to do things right. And there is nothing wrong with that. So stop living in the past and stop being so negative about yourself."
Those words hit me hard. Many times in life, I have felt that the person I was needed to change. My daily thought practice was on the drudgery of the to-do list so I can have all my ducks in a row and feel some sense of peace because no one else is taking care of this junk! But truly, I have needed to shift my thought practice in a positive light.
The nice thing about living in a free country is you can have your own opinions. You can even change your mind if you want to. So I am changing my mind. I am not a control freak.
My new mantra.
I have initiative. I am organized-ish. I am a manager of chaos. I am a process improver. I prevent a problem before it happens. I am a thoughtful friend and family member. I am secure because God gave me the skills for security in spite of my circumstances.
I've clearly had it all wrong.
I am not a control freak. I am using the skill set that God gave me to make my current reality the best reality for the moment.
I've lightened up over the years and do not require a color coded theme for every party or gathering. I've learned some spontaneity. But I am not disappointed in who I am. This is me.
Amen to that!
What is your current practice? Do you need a new mantra? Take a negative and turn it into positive and remember…God doesn't make junk. He sees the beauty inside of us all.