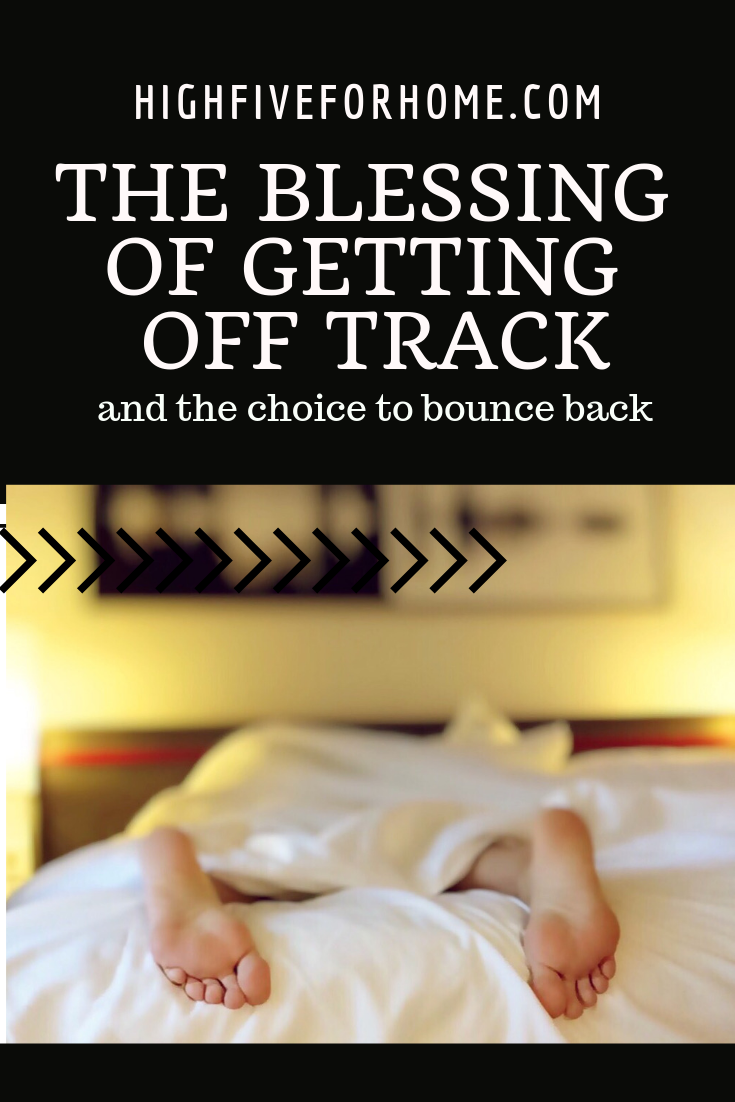 I have been rocking out some healthy habits that have transformed my life in the past few months. I have been in a groove. I have bounced back from bad days with lightning speed. I have felt physically, mentally, and spiritually better than I ever have. But then I got off track. My week was dark. It was such a blessing.
Woah…wait a minute. A dark and rough week is a blessing? Yes. Please don't unfollow me! I swear it was a good thing.
You see, I had been living in a very dark, rushed, anxious, heavy place in my heart for years. Life was good on the outside and I could keep a pretty positive attitude in general, but when hard times hit, the cracks in my foundation were glaringly clear.
Control. Fear. Pride. Panic.
There is no room for trust, hope, love, and peace when these are the foundation on which life is operating. I have spent months shifting my habits and working on getting my junk together and finally felt in a groove with space to love myself and others like Jesus.
So this week followed an awesome weekend trip to Boyne Mountain. I skied with my girly and had a great time. We got home late on Monday and I didn't have the usual time for my productive weekend habits to plan and prep for my week ahead.
I went into Tuesday with a late wakeup and very limited time with Jesus, no yoga and weight training, and rushed out the door to work.
I got two snow days in a row which were AMAZING!!! But…I spent my morning devotional time watching the school closings and the next morning I slept in. I did enjoy so much of my free time catching up on laundry and relaxing with my girly, but I also read A LOT of news articles trying to inform myself on the week's happenings at the Capitol and in New York.
Back to school and I had to do a bit of advocating for my girly's educational needs and stick up for my own students.
I dragged into Friday afternoon at home drained and defeated.
So how exactly is this a blessing?
Because the way I felt this week reminded me that I used to feel like this all.the.time.
I used to neglect my mind, body, and soul and have no physical or mental fortitude to give true love to those I cared about. But this time, instead of letting myself stay in this place, I put on my big girl panties, moved my train past Justification Station, and I applied the knowledge I have inside to pull myself up out of the rut I had slid in.
I told my sweet girl to make an almond butter and jelly for dinner and pointed her to all of the accompaniments she could have because Mommy is going to workout and shower.
I went in my room and did a hard core balancing yoga flow. By balancing I mean I was literally balancing my physical body so I didn't topple over. I prayed and reminded myself during this time that I have to keep my life in balance: mind, body, soul.
I listened to a Steven Furtick podcast and took a super-hot shower. I did an all over body skin care routine afterward and chugged water. I put on jammies, mom bun, and fuzzy socks.
You know what? It changed my mood. Just in time too, because my Sweet V's daddy stopped by last minute on his way home to see her for a bit. It is so important that we model kindness for her since our divorce and my attitude can make or break our moments together. I was so thankful that I was in a better headspace to greet him with a joyful heart instead of a stink filled one.
They ninja fought and laughed and read and he snuggled her a bit before leaving. I tucked her in and worked on my little chalkboard art decor. I read for pleasure until I needed to sleep. Before I closed my eyes, I decided to set my alarm for 5:00 a.m. to be intentional about my day.
I was going to begin again with my good habits. The ones I know keep my mind, body, and soul balanced and filled up so I can pour out the love of Jesus in my home and to those around me.
It's ok to get off track. It's ok to have bad days and even a bad week. But it is NOT ok to stay there. It is our responsibility to ourselves and the people around us to show up with the best version of us possible. When we know better we now have the choice to do better.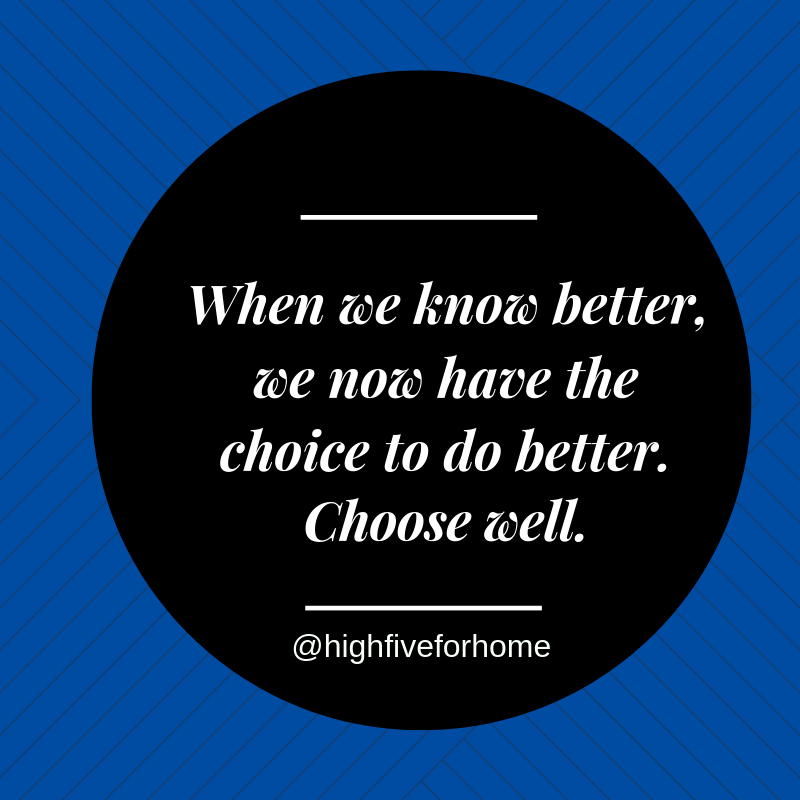 Choose well.
Keep making your house a love filled home.
High five for home!